AAG Announcement: 2020 General Assembly & Election
AAG Announcement: General Assembly & Election
---
Key Dates
Jean-Philippe retires as Secretary General
Nominations open to find new interim committee member

All new online voting portal to be introduced
General Assembly announced in Glion, Switerland with digital streaming
Swiss Chapter event in Montreux
---
Key Dates
17 August - Nominations for new Secretary General open
8 September - Nominations for new Secretary General close
15 September - Alumni must be registered on new Alumni platform to be able to vote online
22 September - Online Voting opens
13 October - Online Voting closes
16 October - General Assembly and Election results
These dates are subject to change and will be communicated here, via email and on social media
---
Jean Philippe retires from the AAG Committee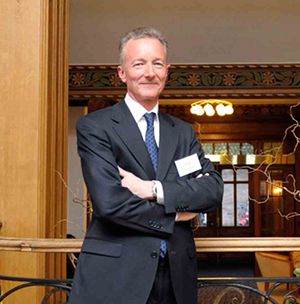 After holding the position of Secretary General for over two and a half years, Jean Philippe will be retiring in October. Ralph, on behalf of the AAG committee and all Alumni, would like to thank him for his dedication, professionalism and commitment to the Alumni in the below message.
"As you know, Jean - Philippe Scalbert will be retiring from the AAG Board as of October 2020.
I would like to personally thank him for his contribution to help to reorganize the AAG in a professional way. I honestly appreciate all the diligent efforts he has made during the years as General Secretary of the Glion Alumni Association.
On behalf of the board members, the Regional Vice Presidents and all the alumni worldwide, I would like to sincerely thank Jean-Philippe for his dedication and engagement to the AAG for the last two and a half years.
Jean-Philippe, please accept our sincere gratitude for the great work you have done. I wish you all the best and hope to see you as engaged as ever on our next annual General Assembly & Gala Diner in Switzerland on June 4th & 5th 2021"
Ralph Radtke
---
Nominations open for replacement interim Secretary General
If you are interested in becoming more of an active member of the Glion Alumni community and think you could hold the position of Secretary General between October 2020 and June 2021 as an interim role before the committee is re-elected, then find out what is involved and how to nominate yourself.
We've pulled together everything you need to prepare and submit before the 8 September deadline.
Find out more about Nominations
---
Online Voting Introduced for Glion Alumni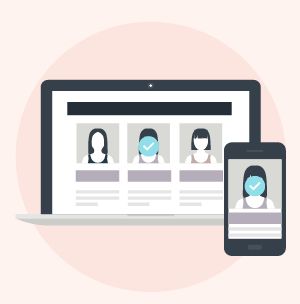 This year sees the introduction of online voting for Glion Alumni. This is something the AAG have felt very passionate about to ensure that the voice of every Alumni can be heard and taken into account. The AAG and AET have worked with UK Engage, who specialise in association voting, to bring you the ability to vote in the general assembly from your fingertips!
How will online voting work?
When online voting opens on the 22 September, Alumni who are registered to the new platform (alumni.glion.edu) will recieve a personalised email with a unique voting code. This code ensures that Alumni can only vote once.
To ensure that these unique codes get to you correctly, we are requiring that all Alumni register to this new Alumni platform by 15 September to ensure that we have your accurate and most up to date email address and details. If you are not registered to the new platform, we are unable to send you a code. PLEASE encourage your classmates, colleagues and friends to register to the platform so they can participate and vote.
Once you receive this email, you can go straight to the online voting webpages where you can review all nominations for Secretary General, review the 2019 AAG Financial Accounts and proposed changes to the AAG statutes and vote.
Once you vote online, you will be unable to vote in person at the General Assembly should you attend. Online voting will close on 13 October.
For any queries regarding the online voting, please get in touch: aag@glion.edu
---
General Assembly - Friday afternoon, 16 October 2020 - Glion Campus, Glion, Switzerland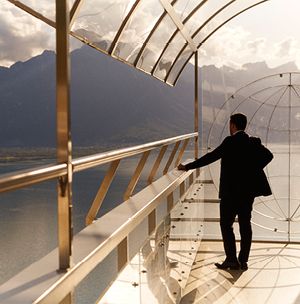 This year there will be a small General Assembly meeting covering the below agenda. All Alumni are welcome, however because of travel restrictions and limited capacity on campus, we are offering the ability to join us online and watch the General Assembly live.
To allow us to track numbers to ensure we can offer the right service both digitally and on campus, we encourage you to select the right option below and RSVP on the event page in this platform.
General Assembly Agenda
2pm start, Glion campus, Room TBC
Secretary General Election results
2019 Accounts review and vote results
Statute changes review and vote results
AAG activities and plans
Q&A from the room and online
Drink and Canape reception
For any queries regarding the General Assembly, please get in touch: aag@glion.edu
Swiss Chapter Event - Friday evening, 16 October 2020 - Montreux, location TBC
Sadly, with no Gala this year, (bring on 2021!) the Swiss Chapter ambassadors will be holding a small event in Montreux. Again, all Alumni are welcome but there will be limited places and so we are not expecting people to travel if it is not safe and convenient to do so.
More details to come, and if you are interested, please RSVP so we can start to track numbers.
« Back to News