Re-Inventing Client Services While Waiting to Re-Open
With the entire tourism industry around the world being severely tested since the beginning of this year, more and more travel organisations and professionals have been investigating all possible areas and different angles to help their business stand back on their feet as soon as it becomes possible in order to perform efficiently, based on whatever the new normal may look like. Although most discussions are around the new operational ways and the cleanliness processes that will provide travellers with the confidence to make the decision and leave the safe surroundings of their home, in my view there are also other areas that need to be reconsidered, such as the sales approach and the core meaning of partnerships during such sensitive times.
---
Hotels are not an exception when it comes to the need for adjustments and I personally consider the reaction that is required from hotels and airlines to be among the most complexed ones. This is due to the nature of their traditional mix of services which normally consists of a variety of experiences, lasts for a few hours or days usually and includes a sequence of processes in order for the experience to be completed. For example, when a guest stays in a hotel, they will not just sleep there; they will probably enjoy a coffee or a drink in the property's bar, they may have dinner at the hotel's restaurant, they may have their luggage delivered to their room and they could grab a snack from the mini bar, if they wanted to. The customer experience in a restaurant or at a bar tends to be shorter in time lengthiness and more specific in reference to the needs that their services cover, which are usually one or two.

At this stage nobody knows exactly what tomorrow will look like, however, there are some assumptions based on which hotels will have to build their next steps. Every change comes along with new challenges and opportunities and so, like in all previous situations when hospitality had to adjust, such as terrorism, this will be another case that will require the show to keep going on, just differently. Some of the areas where I personally see room for innovation and creativity through this unfortunate situation that we are dealing with is the pre-arrival guest experience as well as the check-in process both for individual travellers and for groups. Also, adjustments will have to be made in the F&B experience while we should not expect the contracting processes to stay unamended.
THE PRE-ARRIVAL EXPERIENCE
When it comes to the pre-arrival experience, confirmation letters may have to provide more information regarding the expectations guests should have once they arrive at the hotel compared to what these used to include. For instance, guests who travel by car will require clarity around parking options. Once international flights resume, travellers may wish to have their luggage sanitised through a specific new process or a machine which will be located at the hotel's lobby before it goes up to their room. Regarding check-in, technology will play a crucial role and many hotels have already established online check-in with no requirement for physical contact with the Front Office's teams.
Arranging a group's check-in without having to compromise too much on their arrival experience may require some more creativity. For example, it could still be that check-in will be done online but this could be done through a page that's dedicated to the group's members. The page may have a user friendly format, copying the format of social media layout, allowing group members to easily navigate without any need for training. Through that group page, they could connect with each other even when they are not in the hotel while the group leader could be sharing with the group members information, such as meeting time to depart for their sightseeing. Additionally, a hotel representative could be introduced to them via chat and be available for them for any possible questions before, during or after their stay.
THE F&B EXPERIENCE
In reference to Food & Beverage, social distancing instructions will automatically direct new capacities, best layout per hotel and the staff's structure. The buffet breakfast we all love to indulge in may have to be offered differently, ensuring that the experience remains exciting for the guests. Part of the fascination related to the buffet breakfast is the great variety of hot and cold food options, including fresh juices, fruits (cut or whole fruit), pancakes and eggs. Another element that makes the buffet attractive to guests as an experience is the fact that guests have the ability to refill should they wish to. Besides the limitations, we may be able to continue bringing those feelings to life or even bring into surface other, new feelings that guests will connect the breakfast experience with. This could be achieved by introducing alternative breakfast processes or innovative servicing that guests will be curious to explore. Mentally, the sense of curiosity could potentially drive the enthusiasm one feels when trying something new.
THE CONTRACTING PROCESS
In reference to the contracting process, hotels' sales departments will certainly need to show flexibility, patience and ability to truly honour their valuable partnerships. Vigilance, flexibility and constant update will shape the contracting terrain in the year to come and it might be that the traditional old-fashioned agreements prove to be the most solid, efficient and producing. Hotels may need to commit to shorter or maybe longer contracts, depending on which strategy they will choose to follow and what risks each hotel will be more confident to take. When uncertainty appears, some will try to benefit from others' fluid state while others will try to show their iron face and pretend nothing has changed.
I believe that only by listening to what our partners have to say and by filtering any new information, we can attempt to stay relevant. There may be many rights and many wrongs a hotel could do right now but there is nothing more valuable than trustworthy partnerships and those who had established them in the past will see a real benefit from it now. Working together has never been more important and so, staying close to true partners can only help us go one step further together. Future will show which tactics worked across the board to many hotels and which ones worked only for some specific hotels. At the moment, most hoteliers work really hard, probably even harder than when their properties were operational and try to visualise what tomorrow may look like.
---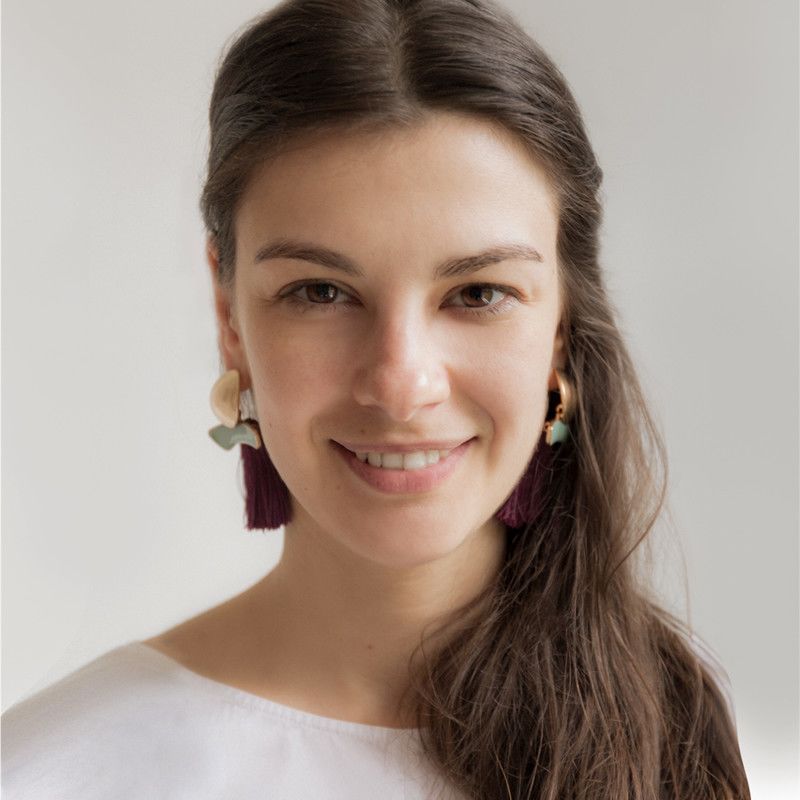 ABOUT THE AUTHOR:
Anna Michoudi graduated from Glion in 2015 with a Master's Degree International Hospitality and Service Industries Administration. She held a number of senior sales positions within Hilton, Kuoni Group and The Doyle Collection before being appointed as the Director of Sales at the Conrad London St James.
« Back to News